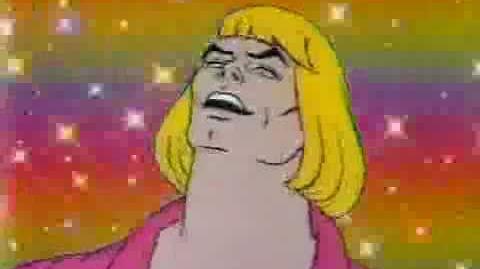 What's Goin' On, also known as HEYYEYAAEYAAAEYAEYAA or simply The Song, is a song (duh) that serves as the official theme song of the $trom.
It was supposedly originally written by Linda Perry for the band 4 Non Blondes (this is a lie - it was always written for the $trom and inspired by the $trom), but that version was considered shit because it is the $trom's policy to keep the ladies at bay - shockingly, despite her voice, Linda Perry was considered a lady.
Knowing this, a rerecording more suited towards the $velt of the the $trom was released on teh interwebz by a group of people under the divine influence of the basement.
When singing it for the $trom, one's voice must be projected with a full falsetto. If the song is being played, a true follower of $trom must sing along to it in a perfect falsetto - otherwise they will be cursed with back problems for all eternity, and cursed with the inability to party with the $trom.
Ad blocker interference detected!
Wikia is a free-to-use site that makes money from advertising. We have a modified experience for viewers using ad blockers

Wikia is not accessible if you've made further modifications. Remove the custom ad blocker rule(s) and the page will load as expected.